Hello folks,
It's been very quiet round these parts recently; April/May was exam time, and June/July/August has been taken up by this little development: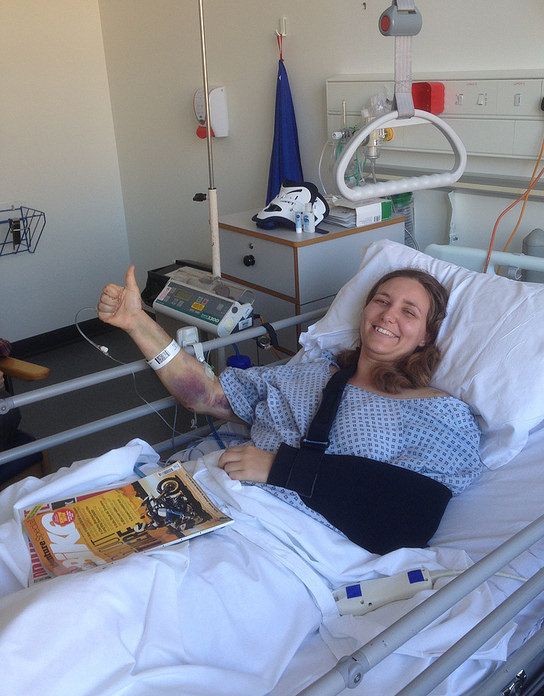 While I was overtaking a lorry on Gina, my Suzuki V-Strom 650, it turned right and knocked me off my bike. While I had life threatening injuries, the staff on the trauma unit in the hospital did a great job of stitching me back together. I was in hospital for quite some time before being released into the wilds. The only injury I am still dealing with is a brachial plexus injury, which means that I currently have no movement or sensation in my left arm. I likely won't have a great deal of motion for about 18 months, so it's just a matter of playing the waiting game now. Luckily my university (UCL) are bending over backwards to help me out, which is really lovely.
Given my newly disabled status, I'll obviously have to bear that in mind while studying; two of the modules I was hoping to take this year are heavily practical-based, so I'll have to find a workaround. Stay tuned for an article on how I get on with just one arm in upcoming posts.